Please scroll down to view 3 projects...
I created my first mixed media piece for this for a charity auction in the summer of 2011. Little did I know it that would inspire a whole body of work. When asked by a good friend Anne Buovolo if I wanted to make some art for her booth (GRIT New York) for the BloOom show in Cologne Germany, I said "YES" and I went on to Strange Days. My goal was to create at least 13 pieces for the show. I went through all my photos to search for a common thread. I found that I had many photos of mannequins from back in the day. When I first started to freelance, my main client was a club. There was no real budget for photography and we wanted "people" on the flyers so I started designing with mannequins. The Doors was one of my favorite bands when I was 17.I remembered that one of their album covers was photographed in a window and it looked like they had mannequins inside. The song Strange Days popped in my head and I thought it was a fitting name for my odd collection of mannequins. I paired Jim's Morrison's gritty poetry with photos to start, then moved on to to work on printing, layering and spray painting. At one point I decided to have a few real people in the mix creating a dance between real and unreal (at the show I asked people who they thought was real). Blend that with my love of street art, vintage vibes, gold and turquoise you get this strange first body of work.
Created in New York City, Fall 2011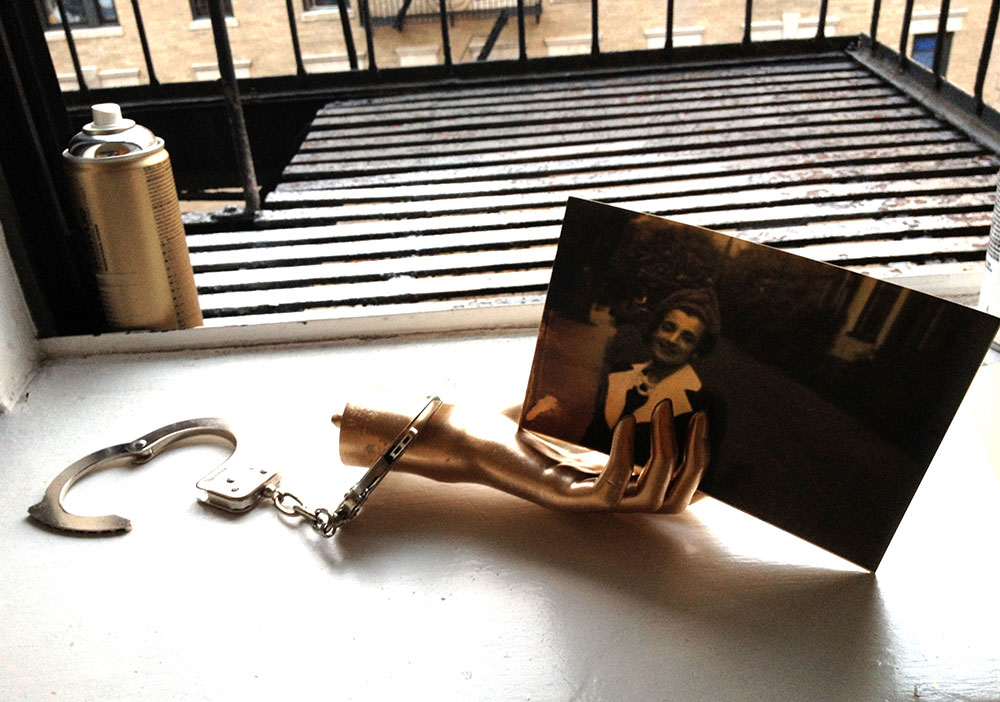 In 2012 I became a true New Yorker through 10 years of city living. I was burnt out and feeling uninspired from long hours as a freelance designer/DJ.. I felt lost as an artist and wanted to dive deeper into that side. One night my dear friend Swamy was in town and told me I should come to Asia. When I got home that night I looked around my room and noticed all the Asian decor in my room. I said "YES" and put all my things in storage when my lease was up at the end of December of 2013.
This is when life got really interesting.
Waves are crashing, sun is transforming and all of a sudden hundreds of black dots filled the sky. That was the moment my retina decided it was going to let loose. It was quite beautiful and poetic… the universe gave me a visual gift. – Bali, March 10, 2013
I was blessed to be taking photos at that exact moment. Later in my recovery I had a moment where this project clicked and I started to dream it up. This series "Beautiful..." is my way of honoring this experience and sharing my optical journey.
It was a wild ride and changed the way I see life.
Created in New York City, Fall/Winter 2013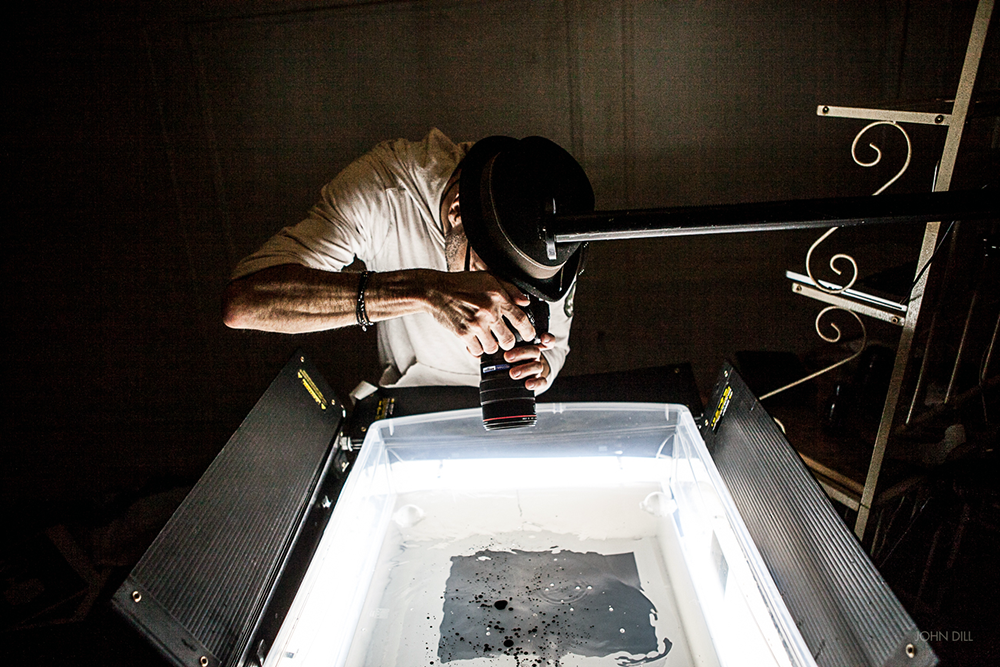 Life has a funny way of taking you down paths you never thought you would be on. I put my In Search of Sight project and "art" life on the back burner and dove back into design, music and photography. I had moved back to NYC in May of 2014 and was traveling a lot for work. I grew tremendously these years in my skill sets and on a personal level. In 2017 I decided to sit still in NYC to create space... I guess they call it nesting. That process of creating space and a bit of post playa magic led to this next art project.
This project is a mixture of post playa magic, a unique space, slight obsession with Tokyo and street art. The concept came to me one night after Justin Shaffer asked me if I liked the lighting in the stairwell. I had been eyeing the stairwell for a few days as it was interesting space. Since I had been creating my space back in NYC I was keen on creating more. I proposed the idea of a "Tokyo alley" to Justin. He loved the idea and asked if it could be done before I left. I gulped and said yes. I knew I would need help with this project. Gordon and I had been on a creative tear while at Burning Man. I called him right away and the rest was history.
Created by John Dill and Gordon Weiss for Justin Shaffer San Francisco, September/October 2017